E-commerce stores are all the appeal now, with their compelling narratives and pieces about aesthetics. While choosing the season's best buys, you may find yourself attracted to many websites for their new launches, but only a few can suffice your heart's genuine desire. Your need to rummage through different labels of different brands is about to end now. If you want your fashion basket to look blingy, appealing, and too hard to miss, we have something of your interest! 
According to Shein Reviews, this online retail brand has instilled an enigmatic fashion mania in people. The self-made online clothing retailer claims to bring an edge to fashion, which is steamy enough to dominate your wardrobe. So, are you going to keep your carts full? Or is there any loophole to this?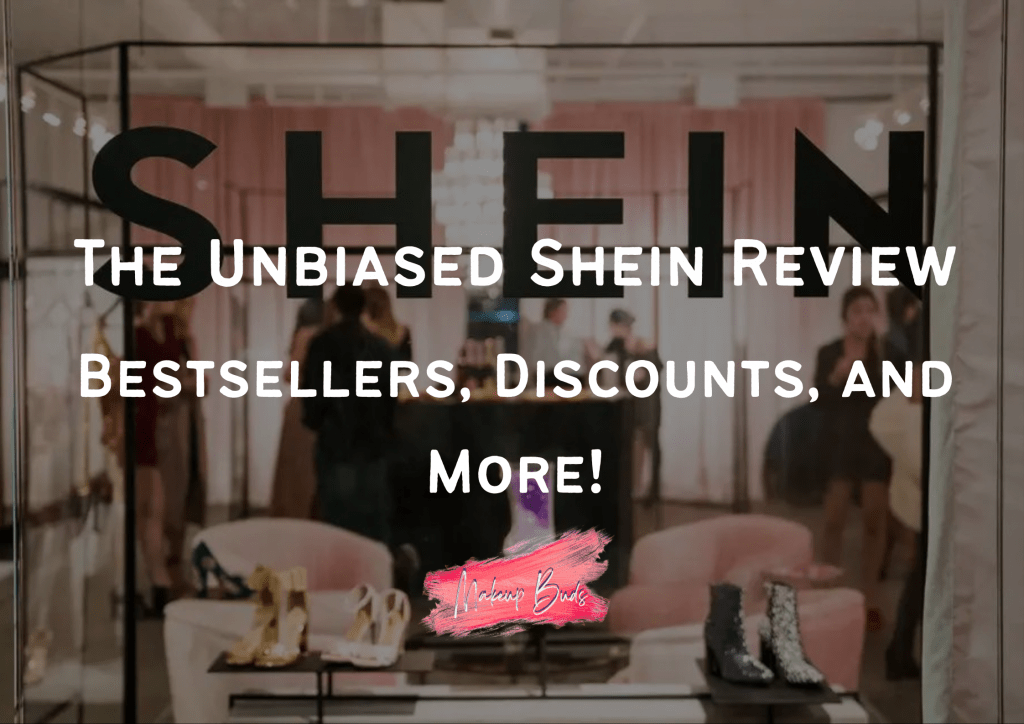 Retail sites will come and go, but only a few can take place in your heart and wallet! According to reviews from users, the brand is not only surprisingly inexpensive but supplies you with the chicest options that will elevate your whole online shopping experience. Shein Reviews 2022 have spilled the beans that the brand fulfills your shopping needs without you having to walk down to your favorite store and try on a thousand options before you finally buy something. 
You will find plenty of opportunities to be excited about, starting from bold flower prints in drawstring dresses to crop tops with puffy hems that make you want to go back to the 90s again! A recent partnership with Shein dropped off signature pieces that are so pretty they will crush your soul. But, Is Shein Safe? Or Does Shein Pay For Reviews? Let us uncover this fascinating topic with more insight!
Shein Reviews |
Something You Need Or Something You Don't?
When diving into the clothing and apparel section, you might never get out of it if the options laid out for you are as irresistible as Shein's! We are not bragging, but reviews from real-time users are! According to many reliable sources, it has been revealed that the retail brand offers its audience many cheap and expensive products, which sometimes even mimic the super expensive ones found in luxury stores, that you may have to think twice about before you buy them.
This brand is big on saving money, pampering you with an attractive closet, and giving you dedicated customer support, which you can connect with whenever you have a query popping into your head.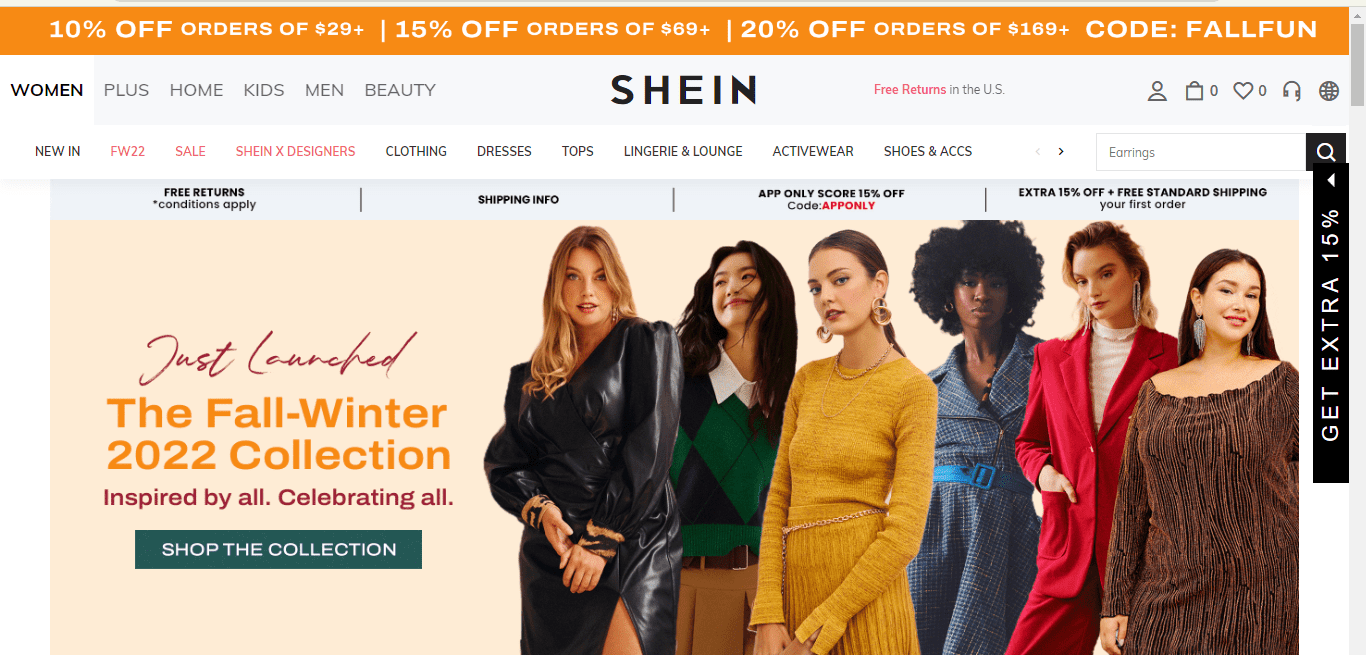 Skinnier and lean people have other fun when it comes to clothing. Thanks to their chiseled abs, and absolute gorgeous torso, they never have to worry about sizes when on a shopping spree. Shein models may possess a size zero waist, but did you even check out the next best thing about them? You are wrong if you think you can only take advantage of their stylish pieces if you have a good figure!
According to Shein Reviews Plus Size, it was found that people with bulkier health were eagerly opting for the brand's clothing collection, as they felt the products catered to their style statement and affordable budget. Their Plus size section is as popular as the rest and seamlessly serves dedicatedly to kids, men, and women.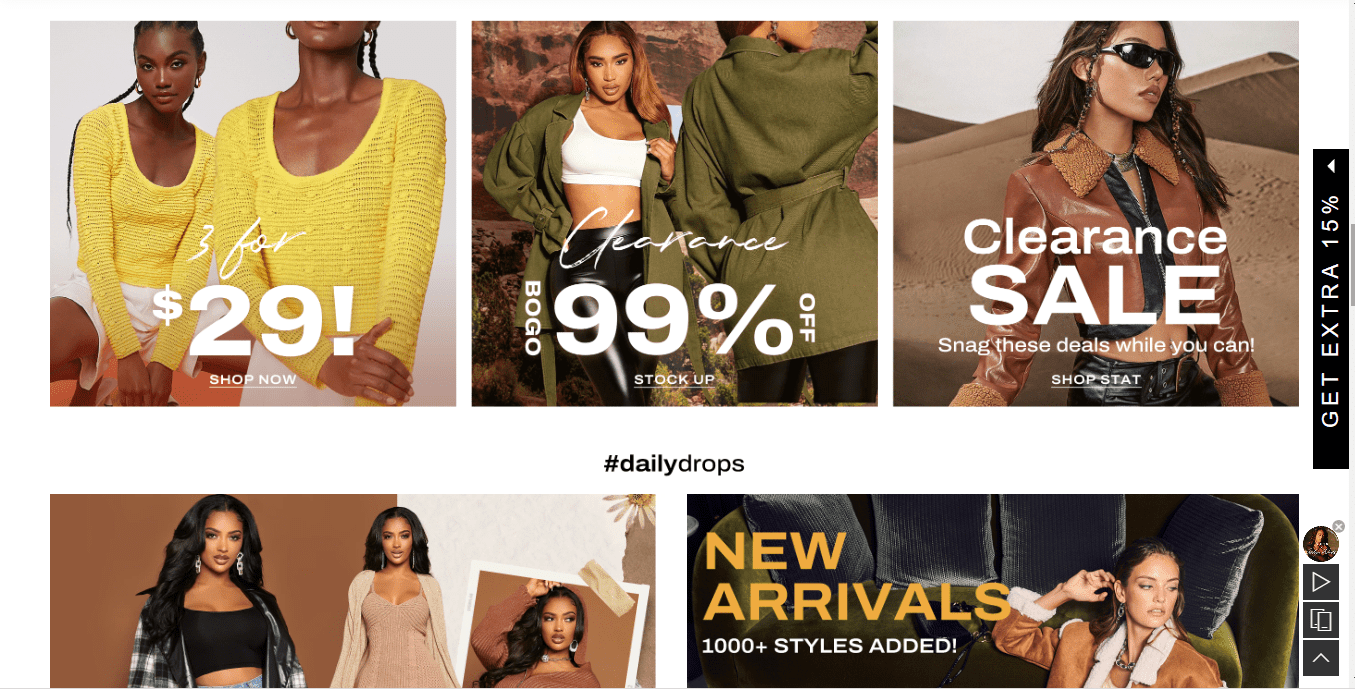 But ignorance may not be bliss when you are buying something for yourself. Be it a dollar or twenty, and it's always better to know both the good and bad parts. There have been some allegations against the brand by users who said they wanted to call it quits with Shein. However, Shein vehemently denies all these statements, saying there is no genuineness in these words. So can we believe it for sure? Is Shein Clothing worth it?
Perks of shopping on Shein
Shein offers a variety of styles to choose from 

They have products in different sections 

Very reasonable prices and affordable 

It caters to the needs of kids, women, and men 

It saves a lot of money 

They offer similar celebrity-worn dresses too

A lot of options in kitchen decor, pet accessories, and stationery too 

It delivers products as fast as possible 

Free shipping option if you spend above 49 dollars 

There are tonnes of options available under one head 

Some products are as cheap as less than 10 dollars 
Drawbacks
Some products like lingerie and accessories can't be returned 

Shipments from China take a lot of time to arrive 

Shipping prices from China can be high 

There may be quality issues, as the products may not last very long 

Sometimes calls are not returned, and thereby customer service is poor
What does Shein offer?
Clothing is just the beginning. Shein has a lot of good things to offer its clients, which they can't get from elsewhere, be it physical stores like Zara or other online platforms. Apart from women's clothing, you will also find men's clothing lines, kid's clothing lines, accessories, shoes, bags, jewelry, stationery, electronics, pets, and beauty. The clothes section contains a plethora of options to choose from.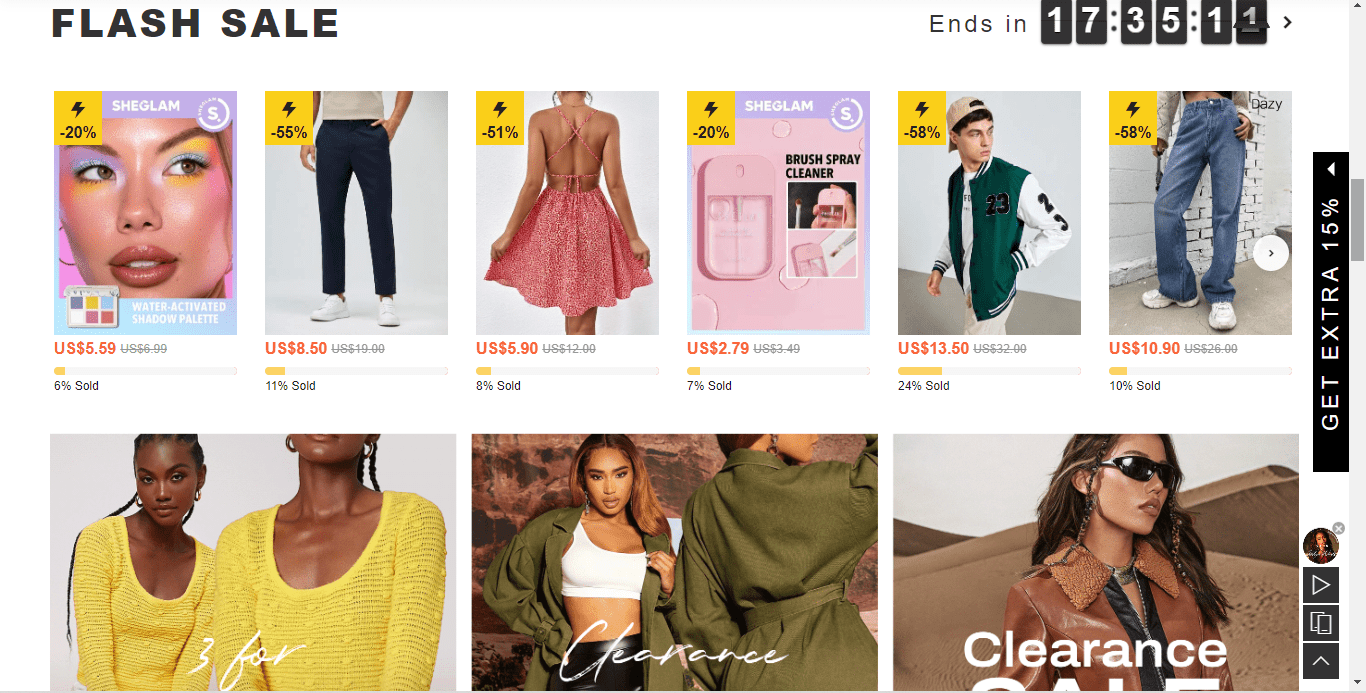 Be it tops, winter wear, outerwear, bottoms, two-piece outfits, jumpsuits, bodysuits, activewear, denim, beachwear, intimates, sleep & lounger, costume, wedding, or maternity, the brand has got your back in all! You can also find many exercise supplies and equipment as well here. So why go anywhere else when everything is waiting for you in one place?!
What Are Shein Payment Methods 
This might vary a bit according to different continents in the world. However, the primary modes of payment will remain common in all places, no matter wherever you go. The easiest and mostly-opted of them is to pay from a credit/debit card. Note that the brand does not collect your debit or credit card number or personal information when you make payment. You can also avail of online bank transfers or COD facilities.
Customers can also use Paypal to complete their Shein orders, Venmo, AfterPay, Klarna, Google Pay, or Zip. Users relying on this E-commerce giant for years revealed that it is very user-friendly. They felt that the ordering process was straightforward and quick as a flash of lightning whenever they used the Paypal method to make payments.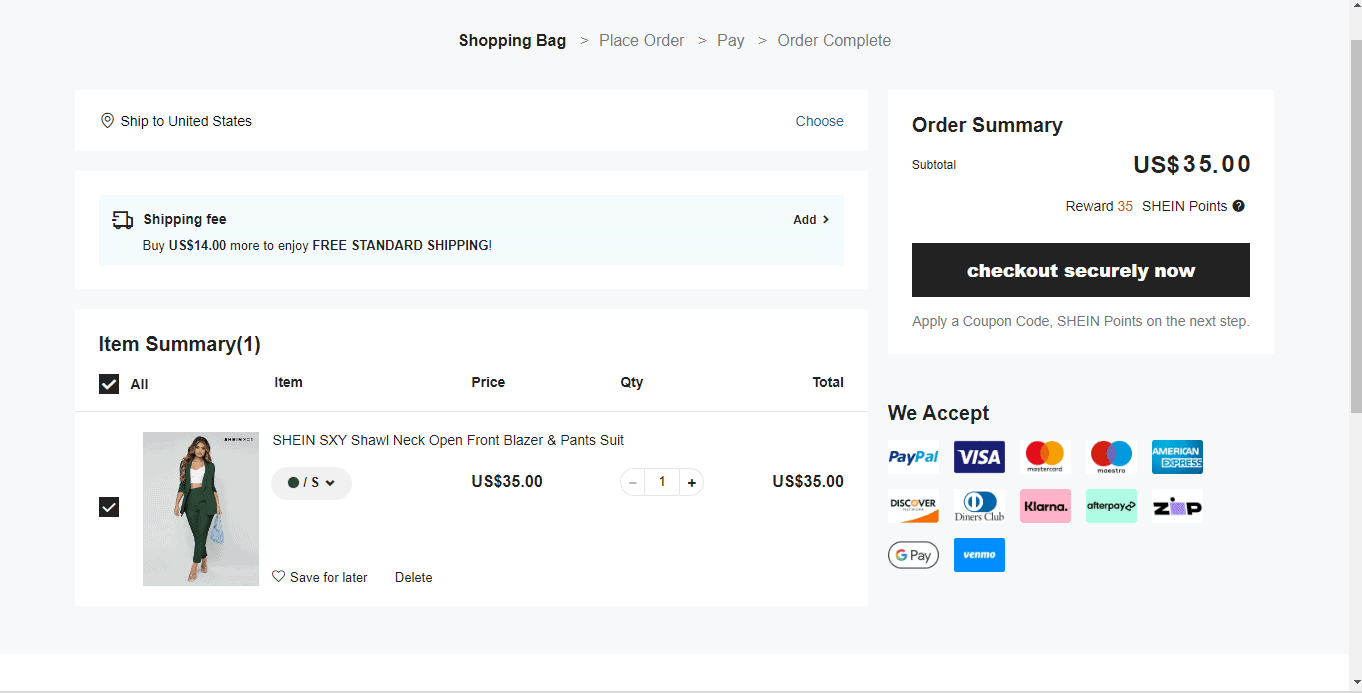 Sometimes, users can also make payments through different E-wallet modes, especially for Malaysia, Singapore, and Phillippines customers. You can also use your gift card to pay for your Shein order. You just have to enter the card code on the checkout page to redeem its value on the order. 
Tips For Shein Shopping 
You can try enhancing your experience by reading Shein reviews if you want good insight. This will prepare you in a specific way, and you can get an idea of where to start and what not to do. 

Go for trendy oilers that will stay in style this summer and next. Choosing classics is a quick way of getting bored with your clothes, as they feel very cliche after some wear.

You may be an M or S, but you should stick to the size measurements offered by Shein. The size guide may tell you otherwise, like an L, but don't be afraid. 

You may receive your product in a crinkled manner, as they have traveled miles in packages, where it's challenging to keep them all neat and polished. So, make sure you have a steamer handy to add liveliness and freshen up your clothing pieces. 

Garb bonus tips or special sale discounts whenever you can, as they help a lot. Make sure you collect your coins in time too!

According to a survey, users threw their precious dollars to get a specific type of clothing.  The brand found that customers have been drolling over their collections that featured blouses, skirts, dresses, coats, swimsuits, maternity wear, contemporary pieces, or winter wear when they get so many eye-catching edits.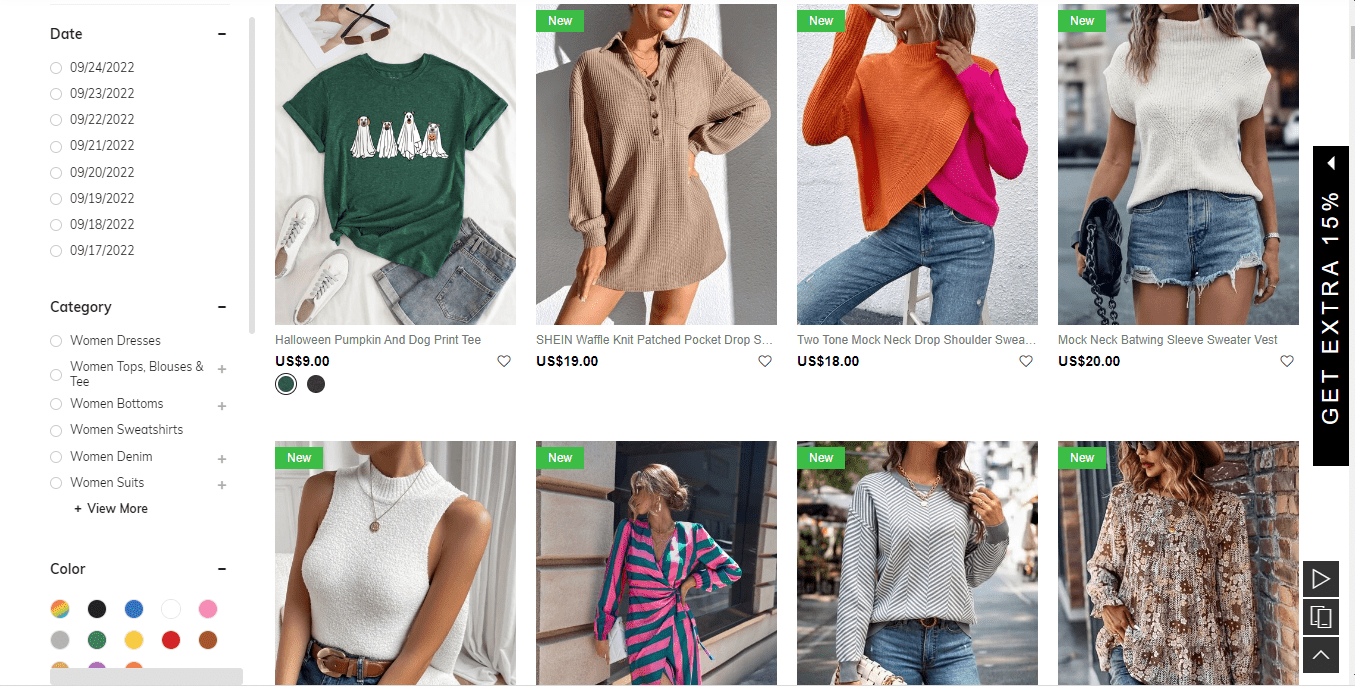 Shein Outfits From Celebs You Should Steal 
Do you remember the moment when Khloe Kardashian announced her partnership with Shein? Iconic celebrity fashion moments are a treat to the eyes, and it is unfair to miss them! Celebs have been dominating their looks with trendy Shein pieces. Adele, Billie Eilish, Candice King, Katy Perry, Cate Blanchett, and Sadie Sink flaunt their ensemble. Be it casual athleisure, hem skirts for weekend inspiration, or florals to remember, they have swum through everything.
Niki Demartino has often been spotted flaunting her tube tops, ripped jeans, or backless halter tops that bring out the beauty of your chiseled spine. The looks of these fashionistas have kicked off the ubiquity of a woman's closet and made their way to people's screenshots! Because, let's face it, everyone likes to be inspired and mesmerized by drooling apparel.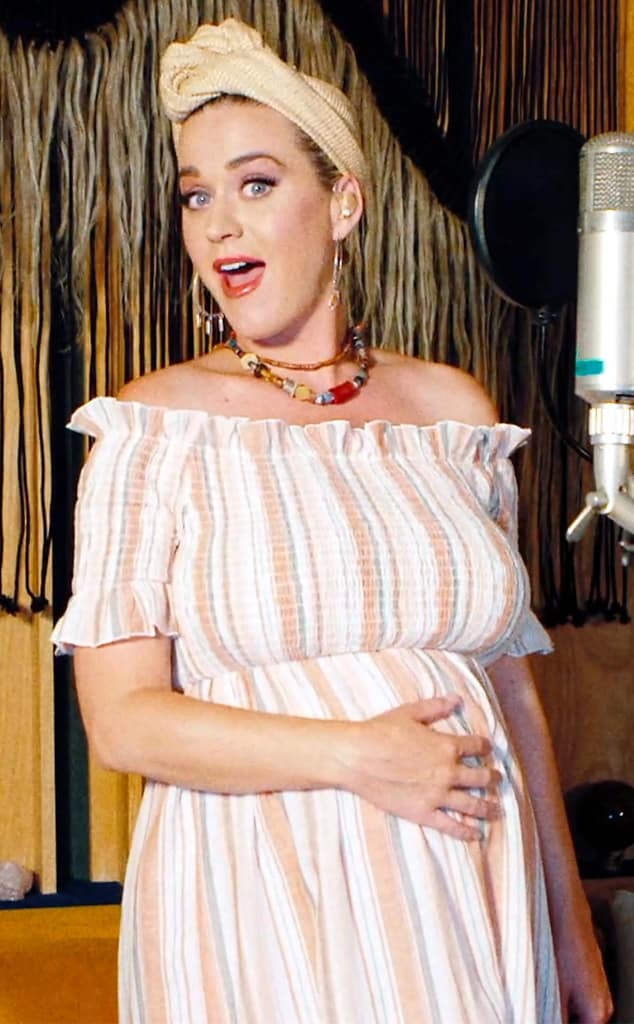 Shein also features jaw-dropping pieces like Britney Spear's ruffle hem dress, which can be your perfect option for a romantic date, or Camila Cabello's knot strap cami top, which is so breezy than the wind itself! The famous retail brand brings you a never-ending ocean of boasted necklines, plunged busts, flowy silhouettes, island-inspired shorts, and artfully draped jewelry pieces so you can complete your outfit with a finishing touch! 
Things You Should Know Before Shopping From Shein
The quality most of the fabrics is made from synthetic material like polyester and nylon and are not easily degradable. This poses a significant threat to our lands and oceans. 

Shein has not shown much transparency and respect to indie artists in the past, which is an effective ruse among customers. 

Although the brand completely denies it, there are still rumors that it is engaged in child labor activities, which have yet to be revealed. 

It takes extra time to process the order, which is not included in the shipping time.

Shein uses an Asian style of measurement in their clothing line, so there are cases of ill-fitting, as reported by customers. 

The return policy is not so flexible as the product has to be returned within 30 days, in an unused, undamaged manner, where it is packed into the original package. Users will have to take care of the re-shipping chargers on their own, and the refund will reach them after the product comes Shein. This becomes a lengthy process, and the brand, therefore, loses a lot of customers.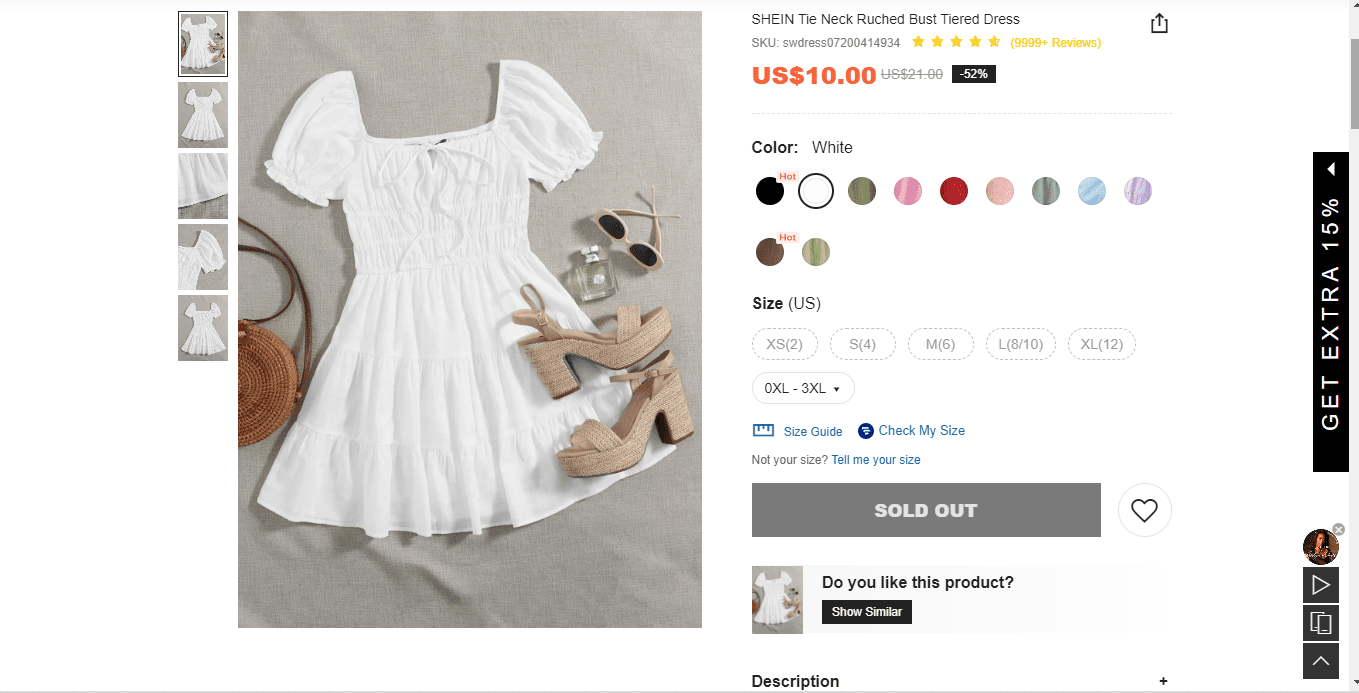 The major drawback is that users cannot refund items like lingerie, jewelry, tights, swimwear, and accessories. So if you get a defective product in a rare case, you might be stuck with it.

During sale season, their customer support staff is bustling, so you might have to wait longer to answer your raised concerns or tickets. 

Many lab tests confirm that the clothes offered by Shein have an elevated composition of chemicals in them, including lead.

According to a

review

, Tiina Menzel's art was stolen by Shein many times in the same year, and they tried to sell her with unlimited licenses. 

Shein has often been questioned for selling art pieces that might hurt people's religious sentiments. For example, the news of Shein selling

Muslim prayer mats by labeling them as 'frilled Greek carpets'

created a lot of insensitive ruckuses. 
Does Shein Use Child Labor?
Shein stands its ground firmly, saying that they diligently follow its code of conduct where the rules and regulations prohibit them from suing child labor or forced labor. But, as they say, there's no smoke without fire! There have been many doubts and conspiracies which put light on the fact that the brand indulges in suspicious activities. The allegations started in June 2022, when a video online went viral, creating a splash of alarm among everyone.
There was a hidden message in the clothes, and one read "help me," made in the form of a bookmark. According to Shein, the motive behind the phrase "need your help" was a message it wanted to convey to its customer base. It implied that the customers needed to soften the fabric by using a fabric softener whenever they washed the garment.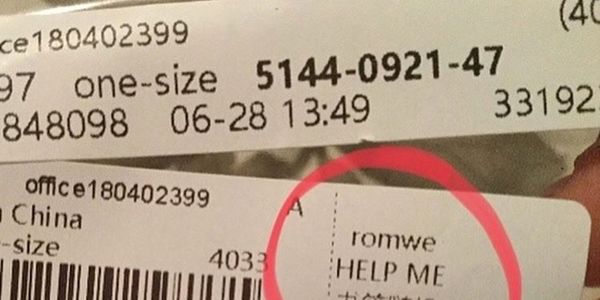 Shein believes that there is "fair pay for all," but still, some reports accuse the retailer brand of the suffering they cause with their underpay. Shein has denied all these allegations and sticks to its statement to date that they are, in no aspect, supporters of child labor. The brand said that all the false videos on TIKTOK are misleading and take their supply chain very seriously. 
Customer Feedback | Shein Reviews
Emily commented, "When I first noticed many of my college friends posting about this site online, I was surprised to see how the brand offered such good pieces of clothing at cheaper rates. Honestly, I thought they were too good to be true because I have always been suspicious of buying clothes online, where there is no face-to-face interaction. All my reluctance gave way until, one day, I got to try them. The clothes made me feel very feminine and pretty. I even had a fuss-free experience in ordering here. I don't know why I didn't know about this earlier. You should go for it!"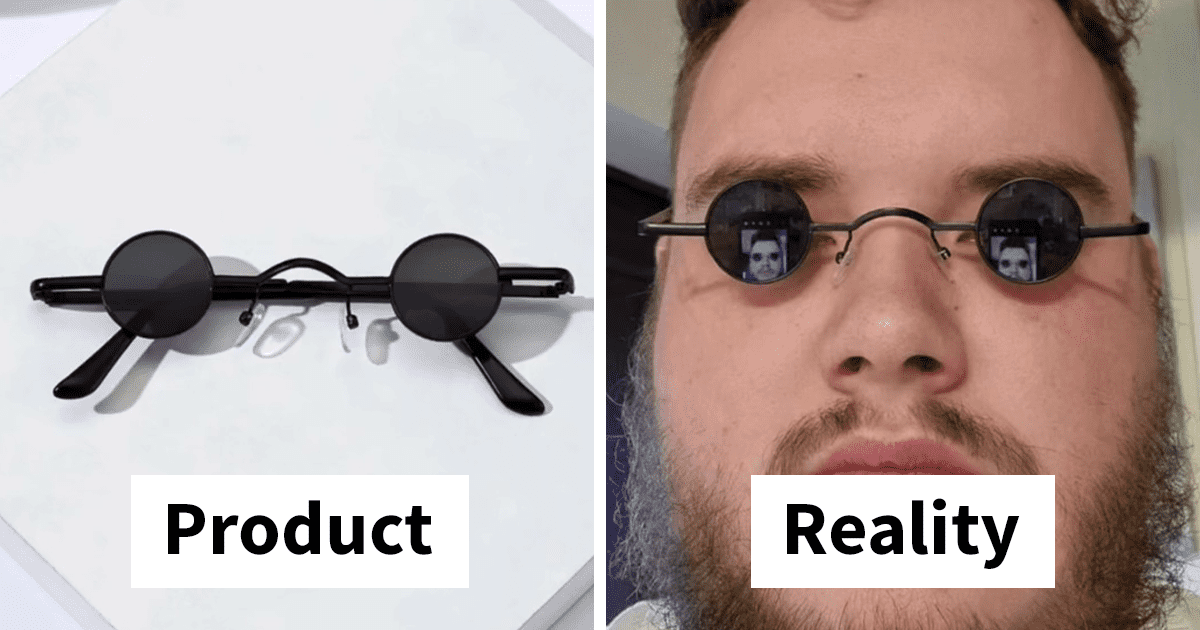 Valerie pinned, "I don't know why everyone I know is going on praising this retail brand. I am usually not someone who falls into these traps, so I decided to run a background check on the quality of the products offered to customers here. I was shocked to see the results, as most of the brand's products have a high amount of lead composition, which is a red flag and may be insensitive to some users. I wish people would try to think and understand the from a rational point of view, and not throw their money into everything they come across."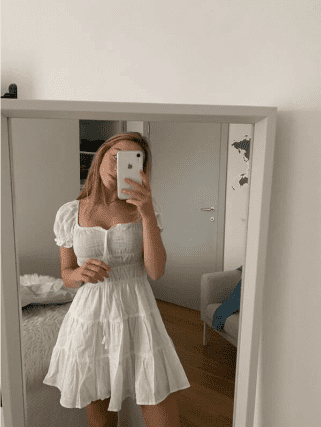 Casey mentioned, "The best part is, it gives you the feeling of wearing expensive clothes, even when they are so inexpensive. I would love to try out more of their collection, as they have got me hooked! My sister is obsessed with their jewelry collection. Getting your hands on decorative and unique pieces that are never found in physical stores is challenging. I love their bohemian jewelry, as it gives me pretty good vibes. I would recommend buying from here, under all circumstances. The shipping and payment policy is straightforward and hassle-free."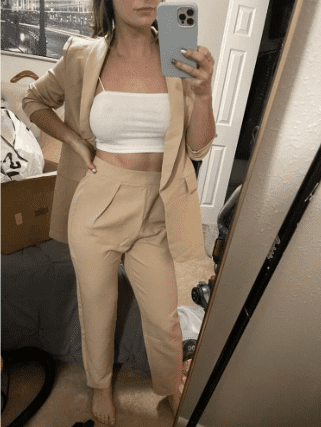 Cindy J. said, "I had a strange experience with the brand. I have been ordering clothes from here on and off for about five years now and never had a single complaint. Because I am a huge shopper, my mom relies upon me for their wardrobe update. I recently ordered a pair of trousers because I needed them urgently for an occasion. It took longer than the estimated period, which has never happened to me. I was greatly disappointed by this inconvenience, so I tried to contact their customer support. I thought I was an old customer, so they would solve it immediately, but no such thing happened."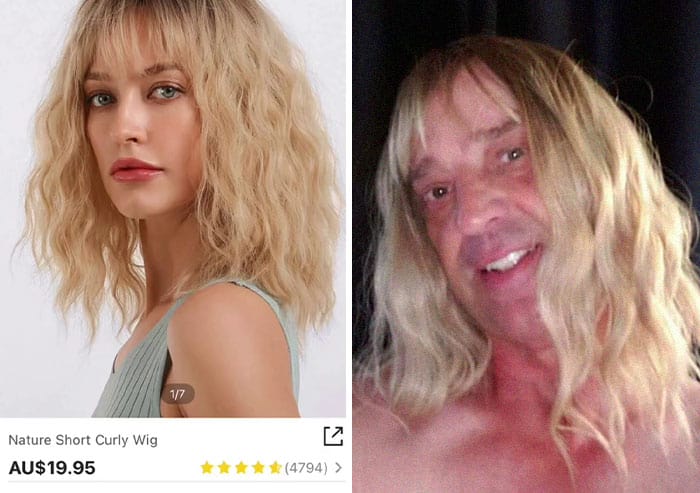 Morena said, "My love for fashion started when I heard about this site, and later ended up surfing on it for hours. I was completely taken aback by how someone could offer such good and trendy styles at such good deals. I love to collect Shein coins so that I can save more while I am making a purchase. What I love the most is that this place has never given me any shred of doubt, and I feel safe purchasing clothes from here. I just wish there was a store in my locality so I can go and try everything I want to!"
FAQs | Shein
Who does Shein ship with?
Shein has its roots in China but does not have any physical stores there. Neither does it possess any chop to manage all the operations with the orders. Initially, the brand shipped directly from China, but now there are many warehouses of the brand from where products are shipped. Some sellers and merchants are present to send your order through Shein's shipping department or a third-party courier like DHL, FedEx, USPS, UPS, etc. 
Why is Shein so popular?
The fast-fashion retailer has been making headlines everywhere with its clothing line and other products that are too cheap and, at the same time, equally beautiful, like famous store-bought clothes. The primary reason behind its success is the brand creates products in small batches, depending on how popular they are among users. Ultimately, there is less wastage of clothing. Even if your budget is low, you will get clothes that smell expensive and are sewn into perfection from every inch. 
Why is Shein good?
The brand is big on providing benefits to its customers, like speed refunds and exclusive promotions, and has undoubtedly elevated the fashion sense and taken it up a notch. You can also avail yourself of the benefit of earrings Shein pints whenever you purchase a product or leave reviews. You can use these points as discounts for your future orders. So you save a lot of money, which users love. Its clothing pieces are trendy, and its design team creates a splurge of jaw-dropping products daily.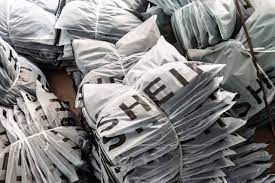 Will Shein ever become a store?
Shein has a reputation as one of the giant retail stores known for its clothing line and accessories. The brand has laid out its intention, revealing that they have no interest in opening physical stores, for they solely believe in online store models. However, the brand is also aware that customers like to try clothes in shops from time to time because they want the physical experience and face-to-face interaction. It is solely because of these reasons that the brand has opened some pop-up stores where you can find a varied selection of clothes to choose from. 
Will Shein come back to India?
After Shein was banned from being used anymore in India for sensitive reasons, back in 20021, its re-entry into the Indian market was revealed. Amazon's Prime day sale of 2021 saw a big return of Shein inventory on their site. 
What Shein clothes have lead?
The presence of toxic chemicals like lead in the clothes of Shein has often been the reason for discussion, and with good reason. When a Canadian investigative consumer researched this area, it was found that the clothes contained high levels of lead, and other toxic chemicals, which may threaten your skin's sensitivity. Many complaints arose where people blamed the brand for selling lead-contaminated products. 
Can Shein be trusted?
As the prices of products sold are meager, some people may speculate that they will be at risk when they purchase products from Shein. Some might even think it is a scam or fraud. However, it is very legit, and you need not feel any risk. Besides, a considerable fanbase inevitably loves cheaper rates for high fashion.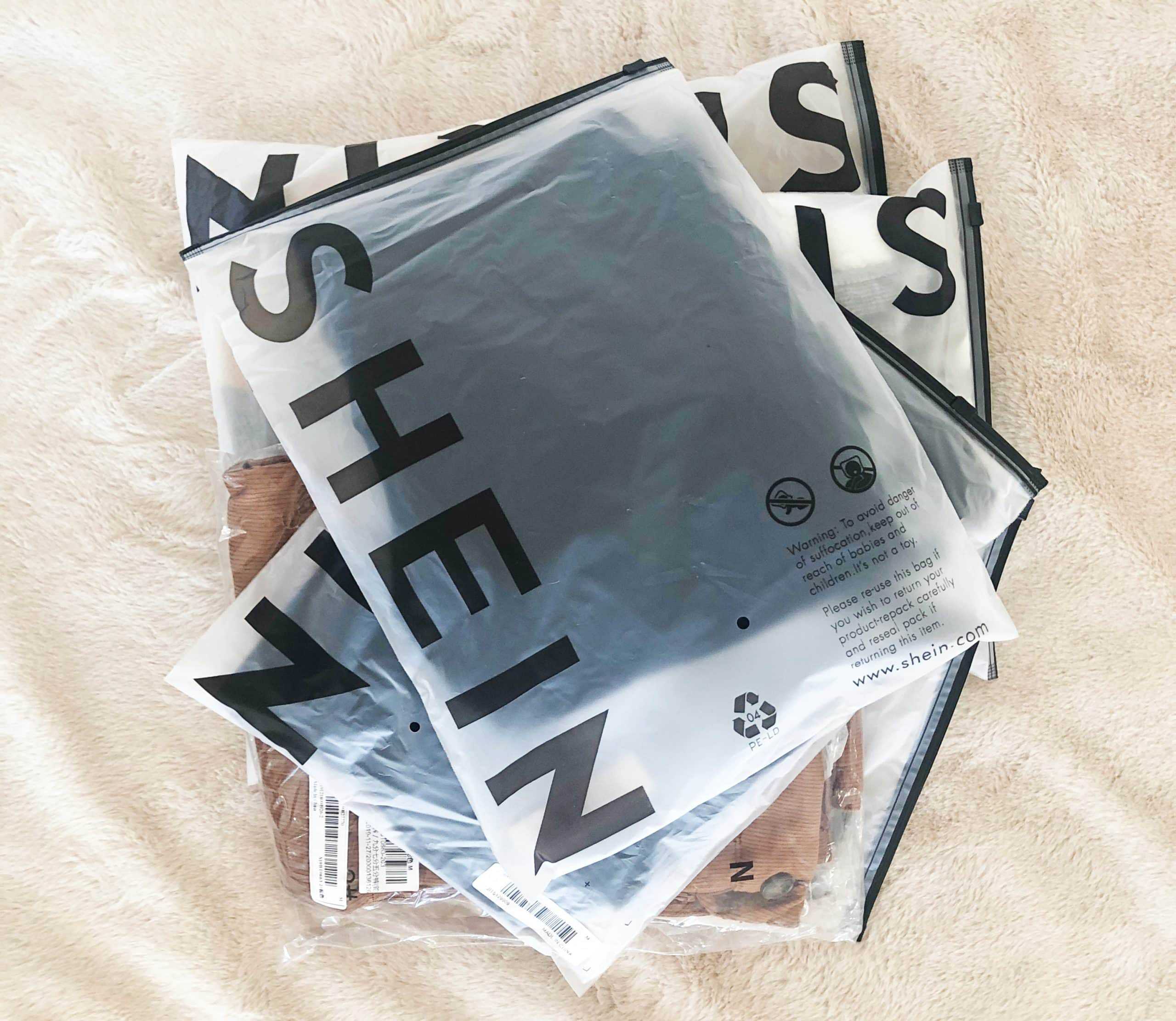 Can Shein orders come early?
Shein has an exceptional reputation for its fast delivery, which customers usually love, according to many Do Shein Orders Come Early Reddit Reviews. Usually, they say the products have a 10-11 day period to reach you. However, the products will get you way faster than mentioned. 
Can Shein bags be recycled?
Shein bags have been quite a topic of discussion regarding their usage ability. All items come packed in a plastic zip-top bag. If you don't have any use for these pouches, you can recycle them right away. Ensure you throw them straight to the dustbin, but drop them off at your nearest local grocery store. This will prevent the hoarding of tonnes of plastic in landfills. However, many alternatives are handy if you want to utilize them somehow. You can use them as your makeup kit, lunchbox container, mini dustbins, storing shoes, organizing lingerie, storing hair ties, masks, essential documents, or for gardening.  
How are Shein's clothes made?
Shein believes in creating a safe and reliable environment where all its users can feel safe by using the brand's sustainable procedures and fabrics. Shein depends on a minute portion of organic materials like organic cotton or botanical-derived materials like hemp. They also use recycled material to design cloths from recycled polyester and regenerated nylon. 
What do Shein's points do?
Shein points are a kind of perks the company offers to all their customers. Users have the benefit of collecting points and then using them at the time of placing their order. This would make them entitled to a 70% deduction in the total amount of their order—every 100 points count as one dollar. Users must be careful regarding their points, as they come with validity. They may expire soon. Your users should use them while they can.  
Final Verdict | Shein Reviews
When in doubt, shopping is the best medicine! But where from? The market is filled with plenty of re-emerged brands that have created a splash of popularity among users for their iconic styles and reliable policies. We know you like expensive things, only when they are available to you at a cheap rate. So here we are, talking about their most significant brand – Shein. The online rental store has been making headlines since it entered the fashion industry for something or the other.
People can't keep quiet about it and are swarming over its page like an army of bees, ready to devour all the nectar! So what about Shein hooks people whenever they come across it? According to many Shein Reviews, the thing users love the most about the brand is its versatility. 
You must own multiple wardrobe staples, quirky accessories, or breathtaking evening gowns. A chic pantsuit does the trick for us too! The gist is that clothes are more than just a basic need now. Ever since digital platforms came across the internet, you can find countless options for your body type by clicking a single button. Shein has a lot of good things to offer you, and at cheap rates, you will probably never revisit physical stores! Its affordable prices have owned over a big part of its fanbase.
However, the brand has had episodes where people questioned its authenticity. Shein has been very straightforward with its counter statements. Until then, relax, and comfort yourself so we can do a cheap photoshoot in cheaper clothes that look luxurious from all angles!